Due to the success of their first 8 Workshops,
KORVUS Sound Explorations Inc. & New Tune Productions will be hosting:



The 9th HALIFAX CELTIC MUSIC WORKSHOP

date tba 2011


The 10th Halifax Celtic Music Workshop will be held in conjunction with ....
Re-Jigged
A Celebration of New Celtic Music & Dance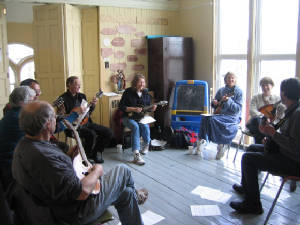 :: The 7th Halifax Celtic Music Workshop moved to a new location: a wonderfully spacious hall with great acoustics and hardwood floors: Christ Church Hall in Downtown Dartmouth. This building was made to be performed and danced in.


::


PLACE:
Christ Church Hall, 61 Dundas Street, in Downtown Dartmouth

Near the Dartmouth Ferry terminal - 3 blocks up Ocherloney St from the Waterfront





INSTRUCTORS :

* tba *


SCHEDULE:


tba ** EVENING SCHEDULE:

tba



for times, prices, and all other information please visit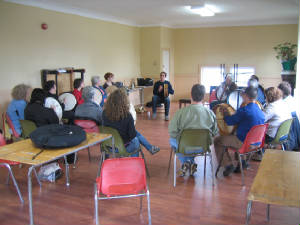 The Session at 4pm is FREE to everyone enrolled
$5 off 2-1/2hr classes if you sign up for more than 1 class

All Classes are suitable for ages 9 & up
BE SURE TO REGISTER IN ADVANCE TO ENSURE A SPOT !



For more information, or to pre-register, please click on these links:




Produced by: KORVUS Sound Explorations Inc. & New Tune Productions